In 2018, the APWG inaugurated the APWG Crypto Currency Working Group (CCWG) to help cryptocurrency exchanges, wallet hosters, trading platforms and investment funds protect themselves and their customers against phishing and cybercrime – and established a data endpoint on the APWG's eCrime eXchange (eCX) for wallet addresses associated with cybercrime events.
APWG CCWG enables cryptocurrency exchanges to submit live phishing and scam information to the eCX and get those data distributed into web browsers, email clients and other security products in near real-time, protecting hundreds of millions of devices and software clients used by consumers worldwide.
Today, the CCWG's /crypto API endpoint on the APWG's eCrime eXchange is delivering hundreds of millions of data entities per month outbound to its members, providing event records in a complete and verbose schema that provides key primary wallet address data for those payment instruments suspected of providing cash out mechanisms for scams and racketeering operations.
A sample /crypto data record and a threat-model description with details of the data field elements are listed here in Figure 1 and Figure 2 that detail key meta-data elements for members to use as pivot vectors to execute their forensic routines and security applications.
In development of the CCWG's data corpus of wallet addresses, the APWG has turned to the research community that has formed up around the APWG's Symposium on Electronic Crime Research (APWG eCrime) to mine for fresh insight into cybercrime's unique challenges and for opportunities in sourcing event data for the CCWG.DB. Actively updated data is drawn from a number of online resources and experimental platforms – including, for example, a University of Ottawa recruitment platform that isolates bitcoin generator scams and writes the cash-out wallet addresses to the CCWG.DB.
CCWG Moderator
Bernhard Haslhofer
AIT Austrian Institute of Technology GmbH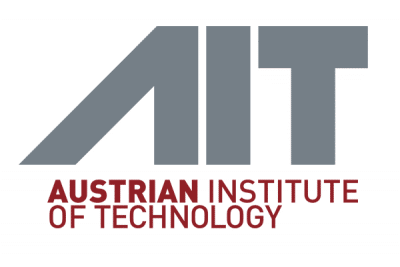 Curator Fellow
Arghya Mukherjee
University of Tulsa

Curator Fellow
Emad Badawi
University of Ottawa

Join the Crypto Currency Working Group and Help APWG Build Its Data Exchange Story
The APWG Crypto Currency Working Group (APWG CCWG) was formed by the Anti-Phishing Working Group (antiphishing.org – apwg.org), a non-profit organization with over 2,200 member companies and agencies worldwide dedicated to fighting Internet phishing and fraud. Since 2004 the APWG has hosted electronic crime conferences around the world focused on bringing together security practitioners from e-commerce, payments, banking, security and law enforcement to solve and prevent crimes against online identity and financial accounts.
Membership in the APWG CCWG includes access to members-only private data exchanges on the eCX to ease collaborative forensic investigation against common criminal adversaries. There are also security and forensics sessions at the APWG eCrime conferences where cryptocurrency companies can collaborate with the security industry to better protect their customers and employees.
For details on benefits and how to apply for membership see this page.